GDPR - Data processing contract
GDPR Overview

If you process personal data within the scope of our services, you and we are obliged pursuant to Art. 28 DSGVO to conclude an agreement on order processing. Please check whether you process personal data with the services provided by us. If this is the case, please conclude this agreement with us. By concluding this agreement, you oblige us to comply with the obligations of an order processor pursuant to Art. 28 DSGVO. You can submit this agreement in the event of control by your data protection supervisory authority.


Create ADV online
You have the possibility to conclude your agreement online. Login to your account and carry out the following process:
Settings > Privacy > Get your ADV now, confirm on the page below.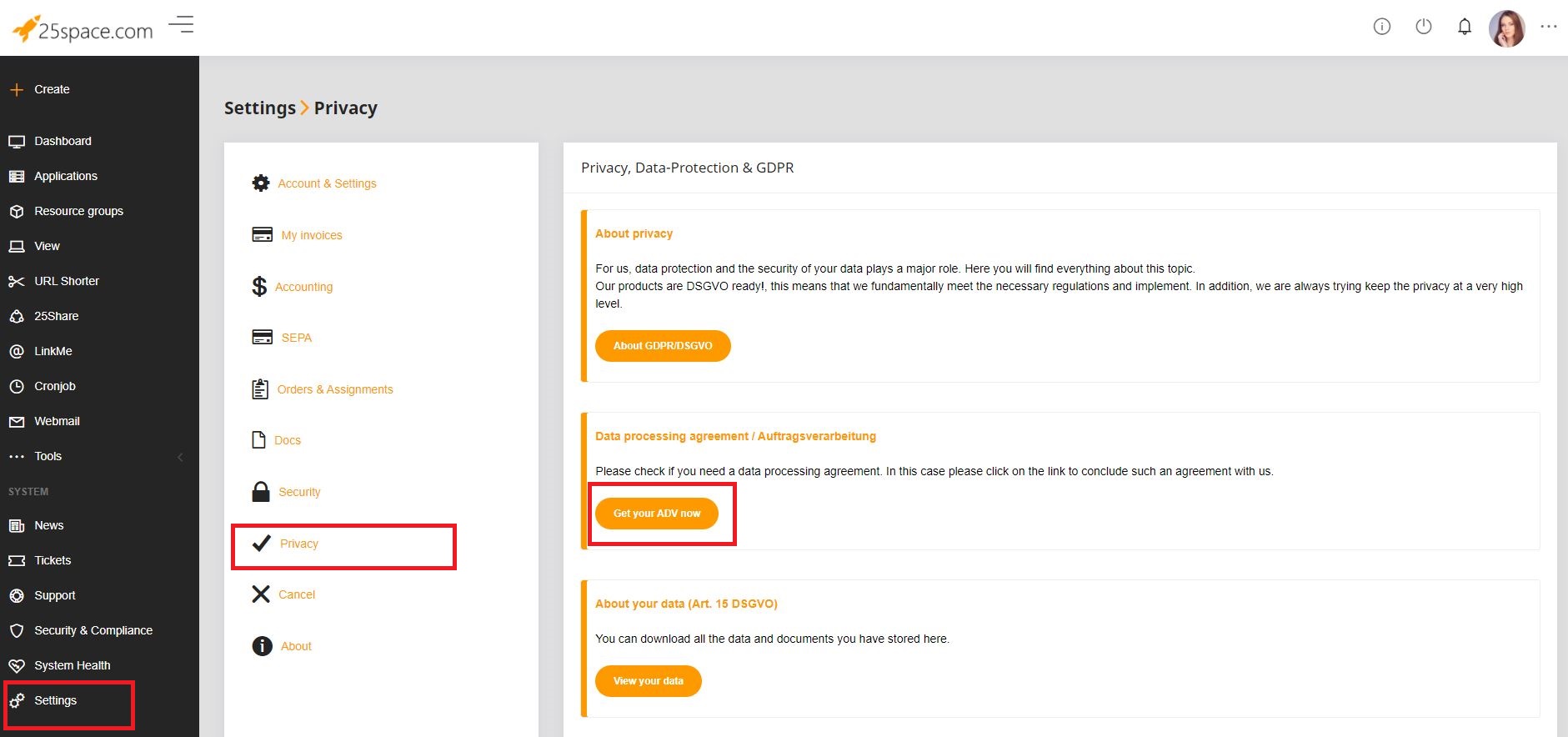 Download(Update 14.05.2021, V 3.0)
Download ADV [PDF]
Attachement I - Subcontractor [PDF]
Attachement II - Safety precautions [PDF]